Males are overrepresented in jail, death row, war death, work accidents, accidental death & involuntary middle age virginity, reproductive failures, mental retardation. Feminist and men's right's activist fail to request female quotas in jail.  Isn't it funny? We need quotas in politics, management, Universities. But no quotas among homeless and war dead? No gender equality on Titanic life boat seats!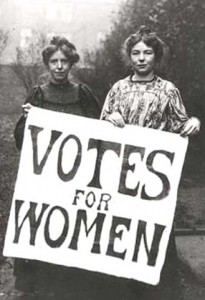 Compare: Germany plans mandatory female quotas in top management
some women systematically looked up at the top of society and saw men everywhere: most world rulers, presidents, prime ministers, most members of Congress and parliaments, most CEOs of major corporations, and so forth — these are mostly men.
The mistake in that way of thinking is to look only at the top. If one were to look downward to the bottom of society instead, one finds mostly men there too. Who's in prison, all over the world, as criminals or political prisoners? The population on Death Row has never approached 51% female. Who's homeless? Again, mostly men. Whom does society use for bad or dangerous jobs? US Department of Labor statistics report that 93% of the people killed on the job are men. Likewise, who gets killed in battle? Even in today's American army, which has made much of integrating the sexes and putting women into combat, the risks aren't equal. This year we passed the milestone of 3,000 deaths in Iraq, and of those, 2,938 were men, 62 were women.

Equal rights, equal duty. Did feminists fight for conscription for women?

One can imagine an ancient battle in which the enemy was driven off and the city saved, and the returning soldiers are showered with gold coins. An early feminist might protest that hey, all those men are getting gold coins, half of those coins should go to women. In principle, I agree. But remember, while the men you see are getting gold coins, there are other men you don't see, who are still bleeding to death on the battlefield from spear wounds.
Is There Anything Good About Men? by Roy F. Baumeister
Men outnumber women both among the losers and among the biggest winners
Men take high risks. They reap high rewards, and pay with death, injury, abysmal failures. Feminists are envious of the winners, and oblivious of the losers. They want to get the gold coins without risking their lives in the fight.

Evolution built this higher risk, higher variance even into genetics of male physical features:  There are more men that are extremely tall, extremely intelligent, etc and there are more men then women at the bottom, with the lowest IQ, shortest height, etc.
Today's human population is descended from twice as many women as men.
Over half the males but very few females were reproductive failures
Today's human population is descended from twice as many women as men. [ . . ] Recent research using DNA analysis answered this question about two years ago [2005].

I think this difference is the single most underappreciated fact about gender. To get that kind of difference, you had to have something like, throughout the entire history of the human race, maybe 80% of women but only 40% of men reproduced.
In evolutionary times, in the "EEA" 100 000 years ago, only very few women failed to reproduce, but about 60% of the men were total evolutionary failures. They are the end of their genetic line.  Every man or women know that some guys are girl magnets, while others barely stand a chance: Nerds, socially inept, shy, ugly, handicapped. And even nowadays, with legally enforced monogamy, there still is serial monogamy after divorce, and affairs, both practiced mainly by successful men.
In terms of the biological competition to produce offspring, then, men outnumbered women both among the losers and among the biggest winners. [ . . . ]  Experts estimate Genghis Khan had several hundred and perhaps more than a thousand children. […] For him, the big risks led to huge payoffs in offspring. My point is that no woman, even if she conquered twice as much territory as Genghis Khan, could have had a thousand children.
And thousand's of wanna-be Genghis Khan's died before they had a chance to reproduce. And others were snubbed by women.
Feminists look for equal rights without equal risk & equal losses.
Most cultures have tended to use men for these high-risk, high-payoff slots much more than women. I shall propose there are important pragmatic reasons for this. The result is that some men reap big rewards while others have their lives ruined or even cut short. Most cultures shield their women from the risk and therefore also don't give them the big rewards
Men outnumber women both among the losers and among the biggest winners
The danger of having no children is only one side of the male coin. Every child has a biological mother and father, and so if there were only half as many fathers as mothers among our ancestors, then some of those fathers had lots of children.

Look at it this way. Most women have only a few children, and hardly any have more than a dozen — but many fathers have had more than a few, and some men have actually had several dozen, even hundreds of kids.

In terms of the biological competition to produce offspring, then, men outnumbered women both among the losers and among the biggest winners.
Workaholics are mostly men.
Likewise, I mentioned the salary difference, but it may have less to do with ability than motivation. High salaries come from working super-long hours. Workaholics are mostly men. (There are some women, just not as many as men.) One study counted that over 80% of the people who work 50-hour weeks are men.
That means that if we want to achieve our ideal of equal salaries for men and women, we may need to legislate the principle of equal pay for less work.
Men are more extreme. In almost all qualities, men are over-represented at the top. And feminists don't notice: men are over-represented at the bottom. How come feminists are not asking for 50% quotas in jail inmates, 50% female quotas on death row? 50% women quotas in workplace deaths and in war deaths!?
To maximize reproduction, a culture needs all the wombs, and only few penises.
To maximize reproduction, a culture needs all the wombs it can get, but a few penises can do the job. There is usually a penile surplus. If a group loses half its men, the next generation can still be full-sized. But if it loses half its women, the size of the next generation will be severely curtailed. Hence most cultures keep their women out of harm's way while using men for risky jobs.
No equal rights and gender neutral quotas for life-boat seats on the Titanic!
On the Titanic, the richest men had a lower survival rate (34%) than the poorest women (46%)
Women want equal rights, but less work, less risk, and special privileges. And modern man got fooled. He overlooked the dark side of the disadvantaged male.
Men take risks, women play safe
why was it so rare for a hundred women to get together and build a ship and sail off to explore unknown regions, whereas men have fairly regularly done such things? […]
For women, the optimal thing to do is go along with the crowd, be nice, play it safe. The odds are good that men will come along and offer sex and you'll be able to have babies. All that matters is choosing the best offer. We're descended from women who played it safe.

For men, the outlook was radically different. If you go along with the crowd and play it safe, the odds are you won't have children. Most men who ever lived did not have descendants who are alive today. Their lines were dead ends. Hence it was necessary to take chances, try new things, be creative, explore other possibilities. Sailing off into the unknown may be risky, and you might drown or be killed or whatever, but then again if you stay home you won't reproduce anyway. We're most descended from the type of men who made the risky voyage and managed to come back rich. In that case he would finally get a good chance to pass on his genes. We're descended from men who took chances (and were lucky).
All quotes from the excellent paper by eminent Psychologist Roy F. Baumeister: Is There Anything Good About Men?
Related articles