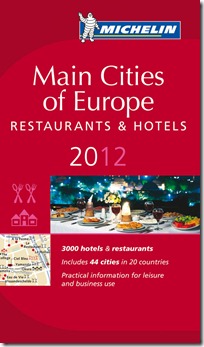 One woman among the finest 106 three star restaurant chefs. Anne Sophie Pic was groomed by both a 3 star father and grandfather. Only 10 women overall earned stars, among approximately 2500 Michelin starred restaurants.
Glass ceiling in cooking?
Are women prevented from cooking? Prevented from opening their own restaurant to make it to fame?  Or does Michelin's female director discriminate against women in their rating?  How does the evil patriarchy prevent women from becoming a top cook?
Most woman in the world, but not many men, learn how to cook. So it can not be for lack of female practitioners. It is alleged, but in no way proven, that dearth of female practitioners is the cause of lack of female success in chess, snooker, darts. In tennis the reason is probably the lack of athletic prowess in women, which does not prevent women from earing more in Wimbledon tennis, and for getting promoted as firemen (ahem firefighters) with equal pay in spite of lowered standards in physical fitness which hampers woman's capacity to lug victims out of harm's way.
Anyone who can name a field where women out-do men in the very top echelon, please speak up in the comment section.
The Michelin guide selects the best kitchen chefs, the best cooks in the world.
The guide awards one to three stars to a small number of restaurants of outstanding quality. One star indicates a "very good cuisine in its category", a two-star ranking represents "excellent cuisine, worth a detour," and three stars are awarded to restaurants offering "exceptional cuisine, worth a special journey". A three-star Michelin ranking is rare. As of late 2009, there were 26 three-star restaurants in France, and only 81 in the world. Michelin Guide  | Wikipedia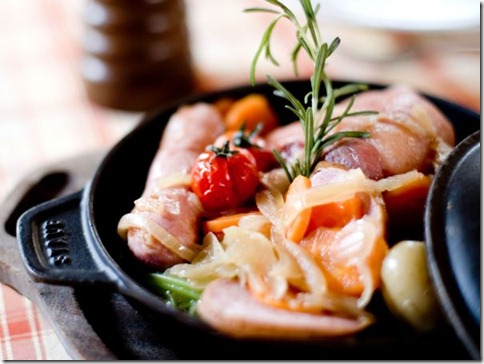 Women are actually moving up, from total insignificance to a scant percent. This improvement could be due to some affirmative action or rating biased in favor of women. Or do modern women work harder, work like men? (See Warren Farrell).
But women began to challenge male dominance in the industry with a record 10 female head chefs at starred restaurants, up from six last year.

The guide's editor, Derek Bulmer, said: "For the first time we are seeing women reach the top jobs in starred restaurants. Ten years ago we would not have seen this.

"If it continues at the same rate it's no longer going to be the male dominated industry that it traditionally has been."
We will see if women will out-perform men as chefs in the remote future.
Male variance is greater
Evolution equipped men with larger variance on almost all traits like intelligence and math ability 2 3 4.  This is due to the fact that in the EEA almost all women, but only the top men procreated and had offspring. So men (red curve in graph) take greater risks and are thus over-represented on the top (CEO, Nobel prize, world champions, and top cooks) and on the bottom (homeless, retarded, criminal). Compared to women (blue curve) that cluster towards the middle.
This is why quotas on the top are inherently unjust, in spite of the world's politicians having been brain washed by feminist ideology. Interestingly, even in Norway, where women have mandatory 40% quotas on company boards, these board elect CEOs that are mostly male.
For the first time in more than 50 years, the "Macho" Michelin restaurant guide has given its top three-star ranking to a woman chef.
French chef Anne-Sophie Pic, shown in the center, celebrates with her husband (right) and staff after becoming the first female chef to be awarded three Michelin stars since 1968.
The French world of haute cuisine has never been known for its open-arm policy of welcoming women chefs. But last week there was a major break-through in the "Old Boys Club" when Anne-Sophie Pic, the third-generation chef at Pic, in Valence, France, became the fourth (and only current woman) to have earned the coveted three Michelin stars.
She's following in the footsteps of both her father and grandfather who each had earned three stars
This looks set to change, however, as a clutch of highly-rated, internationally renowned female chefs start to gain notice around the world. With the French chef Anne-Sophie Pic winning three Michelin stars for her family's restaurant in Valence last year, the number of female chefs achieving the top grading the guide can award has now reached an unprecedented total of four.
Not concurrently, but during the 20th and 21st century. Tacitly counting women chefs from the first half of the last century is misleading, and also shows that there was no discrimination 80 years ago.
Not just a kitchen sink drama over how the men get all the glory

From Jamie Oliver to the nearly all-male three-star Continental chefs to the Food Channel, it seems like only men can cook (except, of course, in the home kitchen; there it's still a woman's world). Time Out noticed, and takes the food world to task:

"Mad Men–style ass-pinching may have gone the way of aspic, but women, for all of their gains in the notoriously tough restaurant industry, are dealing with a more subtle form of sexism: visibility, or lack thereof," the dining-oriented magazine notes.

Some have concentrated on the positive — there are now four female three-star chefs worldwide. But only one woman is a three-star chef in France, and critics, male and female alike, argue that Michelin, the leader in such rankings, is ignoring promising female talent. But it is not alone, as magazines and TV concentrate on testosterone-fuelled macho chefs.

Industry insiders freely admit that few women reach the top in the restaurant industry. The organization Women Chefs & Restaurateurs reports that only 10% of US executive-level chefs are women. The question is why.

One reason is that few executive chefs in big restaurant groups are women.

Another reason is that women tend to predominate only as pastry chefs, a less noticed realm when discussing the hottest chefs.

Some industry insiders say the difficulties for women as chefs are not particularly remarkable, however poor an excuse that might be. "Inevitably you hit a glass ceiling," said Rohini Dey, owner of At Vermillion in Chicago. "In many industries, the proportion of [women] who get to the higher-level positions is very small, and that's very true of this industry as well.

While high-profile female chefs are still rare, women have made some advances in numbers as sommeliers and maître d's at some top-level US restaurants.
She is the only female chef in France today to have earned that distinction—the first in 56 years. Only two other women have earned the three stars: Eugénie Brazier (Lyon) and Marie Bourgeois in 1933 and Marguerite Bise from Annecy in 1951.
Anne-Sophie Pic, 37, took the reins at La Maison Pic in 1995. She joins in a long family tradition of culinary artistry started by her great grandmother, (also named Sophie), in 1891. Her grandfather André and father Jacques were both three-Michelin star chefs.
It is only fitting that this historic event takes place in the Rhône-Alpes, arguably France's premiere region for gastronomy. Thanks to La Maison Pic and Anne-Sophie, the region boasts five three-Michelin star restaurants of the 26 throughout France:
– Paul Bocuse in Lyon
– Michel Troisgros in Roanne
– Georges Blanc in Vonnas
– La Maison Marc Veyrat in Veyrier-du-Lac
– La Maison Pic in Valence
The Rhône-Alpes region is also home to 14 two-stars and 46 one-star restaurants. Newly starred restaurants include:
– Les Iris in Andrézieux Bouthéon
– Le Belvédère in Annecy => its first star
– La Ciboulette in Annecy => its first star
– Le Bistrot à Chamonix => its first star
– Auberge les Morainières à Jongieux (Savoie) => its first star

For more information on La Maison Pic visit http://www.pic-valence.com/
For more information on the region of Rhone-Alps visit www.rhonealpes-tourisme.com