Sex education is boring, based on the "don't do model".  In the US it is even worse: "There is abstinence-only sex education, and there's abstinence-based sex ed," said Leslie Kantor, vice president of education for Planned Parenthood Federation of America. "There's almost nothing else left in public schools." . So students as young as 11, find the ubiquitous and easily available porn as their source of sex ed.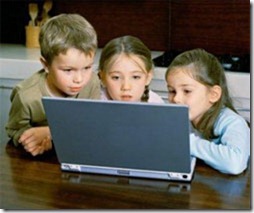 Across the country, the approach ranges from abstinence until marriage is the only acceptable choice, contraceptives don't work and premarital sex is physically and emotionally harmful, to abstinence is usually best, but if you must have sex, here are some ways to protect yourself from pregnancy and disease. The latter has been called "disaster prevention" education by sex educators who wish they could teach more; a dramatic example of the former comes in a video called "No Second Chances," which has been used in abstinence-only courses. In it, a student asks a school nurse, "What if I want to have sex before I get married?" To which the nurse replies, "Well, I guess you'll just have to be prepared to die."   […] Teaching Good Sex
Children and adolescents think that porn sex, with gagging, anal sex, coming in the face is the norm.
There is a lack of sex education that teaches kids to critically consume porn and understand that real sex is not exactly like in genitally focused hard core porn.
These very important issues will be described in detail in the following press reports and scientific papers.
---
Human-Stupidity Side notes: 
The legal morass of idiotic adolescent sex laws and CP laws
Human-Stupidity can not resist to mention taboo issues forgotten in the newspaper reports:  there are serious legal pitfalls to adolescent and childhood sexuality, due to child porn witch hunt and teenage sexuality taboos. For children to avoid these, they would have to be actively taught that groping a girl's ass is sexual assault, consensual doctor play is a felony, consensual adolescent sex is a heinous crime (depending on complex age of consent laws with even more comples age of consent exceptions.)
Furthermore Human-Stupidity has the tenacity to dare mention that children must never see anything sexual or erotic related to their own age but are obliged to watch only big tit and big dicks in over 18 year old porn.  Worse, children or adolescents photographing themselves is a heinous crime that somehow victimizes themselves according to the voodoo theory of child porn.
Any child or adolescent that would creatively dare to re-enact some porn scenes in the privacy of their home, with their friend and some home camera, will find out that this is one of the most heinous crimes in existence. Even if the behavior is harmless fully dressed dancing (see Knox vs. USA) or stripping, even if it is filming adolescent sex that is perfectly legal according to age of consent laws, it is heinous crime.  Filming harmless acts people do all the time is a worse crime then beating up people and comparable to clubbing someone to death.
I wonder why nobody ever mentions that children see child porn all the time. Children just need to look into the bath room mirror while they shower, or look at their partner in doctor play. How to explain child pornography laws to children seems an impossible task. Even more impossible because to a rational person from another planet these laws make no sense whatsoever.
I really wish that the sex educators could explain such aspects of adult idiocy to critically thinking children.
But I digress, I am sorry. Let us return to the issue of this post: Children and adolescents use porn to learn about sexuality, because sex education in school sucks.
---
Detailed press reports about sex education and children's porn use
---
New research suggests pupils look to pornography for answers

It involves anal sex as a matter of course. It can include images of women being choked or gagged. It is not uncommon for it to feature an ambiguous version of consent, in which "no" can mean "that sounds like fun".

And yet pornography is increasingly serving as a substitute for adequate sex education, new research has found.

Researchers Maree Crabbe and David Corlett conducted 140 interviews internationally, with pupils, teachers and professionals from the porn industry, and presented their findings in London last week. On average, they said, most pupils will watch porn for the first time at the age of 11. […]

The researchers argue that the failure of sex education to address the positive aspects of sex drives pupils to seek further explanation in porn.

"Discussion of sex and intimacy is too often avoided in schools," the Australian researchers said, presenting their findings at a conference at London University's Institute of Education this week. "Porn has become a cultural mediator in how young people are understanding and experiencing sex. Porn is our most prominent sex educator."

And the sex education community admits there is truth in these findings. Mary Clegg (pictured, right), chair of the British Association of Sexual Educators, confirms this. "A lot of our sex education is based on a don't-do model," she said. "But young people are hungry for more explicit information. They're curious and they're hormone-driven." […]

Pupils similarly assume that practices such as anal sex and ejaculation in women's faces are a normal part of any sexual encounter. "The first time I had sex, I decided to go anal," one boy said. "She didn't like that."

The researchers reported that 88 per cent of scenes in porn films show physical aggression, such as choking, gagging or spanking. This aggression is overwhelmingly directed at female performers. Nonetheless, the women always appear to enjoy the experience.

"Some guys have this perception that, if they just do it anyway, it'll be amazing," one teenage girl said. "They just try and slip it in the other hole. It's not really about asking any more – it's all about doing and hoping for the best."

"You want to grab her hair and pull it back," a male interviewee added. "I mean, it's a turn-on."

Acknowledging the difficulty of preventing access to porn, the researchers suggested that sex education lessons should therefore equip teenagers with the skills necessary to evaluate what they see.

"To be unable to critique imagery is equivalent to being illiterate in the modern world," they said. "We need to help young people to resist peer-group pressure to consume porn or to respond to partners' requests for sex they've seen in porn."
---
A rising number of children are learning about sex from watching pornography because sex education lessons are inadequate, researchers have found.

The average age at which children first watch pornography is just 11, interviews with 140 pupils, teachers and people working in the porn industry also revealed.

Australian researchers Maree Crabbe and David Corlett said children were turning to adult films because schools were not handling the positive aspects of sex.  […]

Mary Clegg, chair of the British Association of Sexual Educators, agreed there was a shortfall in sex education at schools.

"A lot of our sex education is based on a don't-do model," she said.

"But young people are hungry for more explicit information. They're curious and they're hormone-driven."  […]

Pupils also appeared to believe that sexual practices shown in porn were normal features of sexual relationships.

The researchers said pupils should be taught how to evaluate porn in sex education lessons.

"To be unable to critique imagery is equivalent to being illiterate in the modern world," they added.

"We need to help young people to resist peer-group pressure to consume porn of to respond to partners' requests for sex they've seen in porn."

Earlier this week, a survey found more young people were having sex under the age of consent. Among 16 to 24-year-old women, more than a quarter had lost their virginity under the age of 16.

Diane Abbott, Labour's Shadow Health Minister, said: "The rising numbers of girls having under-age sex is alarming. It is not a cost-free phenomenon. […]

"Government needs to respond to spiralling under-age sex, not with pointless schemes to teach abstinence, but with better PSHE teaching in schools for both girls and boys."
---
Meanwhile in the old repressive USA, NYT Magazine reports
---
In its breadth, depth and frank embrace of sexuality as, what Vernacchio calls, a "force for good" — even for teenagers — this sex-ed class may well be the only one of its kind in the United States. "There is abstinence-only sex education, and there's abstinence-based sex ed," said Leslie Kantor, vice president of education for Planned Parenthood Federation of America. "There's almost nothing else left in public schools."

Across the country, the approach ranges from abstinence until marriage is the only acceptable choice, contraceptives don't work and premarital sex is physically and emotionally harmful, to abstinence is usually best, but if you must have sex, here are some ways to protect yourself from pregnancy and disease. The latter has been called "disaster prevention" education by sex educators who wish they could teach more; a dramatic example of the former comes in a video called "No Second Chances," which has been used in abstinence-only courses. In it, a student asks a school nurse, "What if I want to have sex before I get married?" To which the nurse replies, "Well, I guess you'll just have to be prepared to die."   […]

Two boys who told me they'd been masturbating to Internet porn since middle school said they found themselves disoriented at the real-life encounters they had with girls, but Vernacchio helped them grasp the disjuncture. Pornography "gives boys the impression that the girl is there to do any position you want, or to please you, or to, you know, role-play to your liking," one of them said. "But yesterday, when Mr. V. said there is no romanticism or intimacy in porn, porn is strictly sexual — I'd never thought about that." […]

Pleasure in sex ed was a major topic last November at one of the largest sex-education conferences in the country, sponsored by the education arm of Planned Parenthood of Greater Northern New Jersey. "Porn is the model for today's middle-school and high-school students," Paul Joannides said in the keynote speech. "And none of us is offering an alternative that's even remotely appealing."  […]

One of sex educators' big problems, Joannides told the New Jersey audience, is that they define their role as the "messengers of all the things that can go wrong with sex." The attention paid to S.T.I.'s, pregnancy, rape and discrimination based on sexual orientation, while understandable, comes at a cost, he says. "We're worrying about which bathrooms transgender students should use while teens are worrying whether they should shave all the way or leave a landing strip," he said. "They're worrying if someone special will find them sexually attractive, whether they will be able to do it as well as porn, whether others have the same kind of sexual feelings they do."  […]

For instance, in addition to pulling condoms over bananas — which has become a de rigueur contraception lesson among "liberal" educators — young people need to hear specifics about making the method work for them. "We don't tell them: 'Look, there are different shapes of condoms. Get sampler packs, experiment.' That would be entering pleasure into the conversation, and we don't want that." […]

at the conference, an educator from Pennsylvania told me that one school asked her to teach a sex-ed class but forbade her to use the words "sex, " "sexy" or "tampon." (She declined.) A chipper young Unitarian sex educator from Brooklyn, Kirsten deFur, who led a workshop titled "Don't Forget the Good Stuff," gave tips on how her colleagues could avoid uttering the words "pleasure" and "orgasm." "Ask open-ended questions about what feels good," deFur recommended. And, she added, the P-word might even be acceptable in the proper context: "If you have healthy sex, it'll be more pleasurable," an instructor might dare to say. […]

"The campaign for abstinence in the schools and communities may seem trivial, an ideological nuisance," Michelle Fine and Sara McClelland wrote in a 2006 study in The Harvard Educational Review, "but at its core it is . . . a betrayal of our next generation, which is desperately in need of knowledge, conversation and resources to negotiate the delicious and treacherous terrain of sexuality in the 21st century."

It's axiomatic, however, that parents who support richer sex education don't make the same ruckus with school officials as those who oppose it. "We need to be there at the school boards and say: 'Guess where kids are getting their messages about sex from? They're getting it from porn,' " Joannides exhorted. "All we're talking about is just being able to acknowledge that sex is a good thing in the right circumstances, that it's a normal thing."

Of course, sex isn't all pleasure or all peril, it's both (and sometimes both at once, though that lesson may have to wait for grad school). Vernacchio has a way of getting at its positive potential without ignoring the fact that, however good sex may feel, it's sometimes best left off the menu.

Source: Teaching Good Sex | NYT Magazine
In a recent New York Times Magazine story on sex education, the vice-president of education for the Planned Parenthood Federation of America said, "There is abstinence-only sex education, and there's abstinence-based sex ed. There's almost nothing else left in public schools."    Kids turning to porn for sex education: study