A woman drinks alcohol at a party. She has sex with a man. The next day she wakes up and feels raped. Modern *rape laws agree that she was raped. She can get the man convicted for consented-to-sex-but-consent-was-invalid-due-to-alcohol rape. 1  2 3
Consensual date rape can is preventable and can be totally avoided.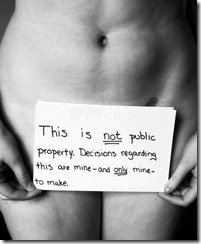 This rape could have been avoided with 100% certainty. Had she not consented, she would not have been raped. Had the woman not drunk, she would not have been raped.
Either she might have consented, when sober, just as she consented when drunk. Sober consent would be valid (because she was totally sober). No-one else to blame but herself for having consented to the sex act. No rape would have happened.
Or she would not have consented to sex, when sober, and the sex would not have happened. Thus no rape would have happened.

If she insists on drinking, she could have an analogy to the "designated driver", a sober friend that has the instructions not to let her go home with anyone, rather to deliver her home safely. This can be easily enforced, the sober friend just can drop the message, to potential suitors, that she is unable to consent and any sexual act will be prosecuted as rape, to the fullest extent of the law.
Does this sound confusing? Well, modern rape does not require the women to resist. It does not even require the woman to say "no". A woman that enthusiastically consents to sex, even a woman that takes initiative to have sex against a man's wish, can be a rape victim if she was drunk (out of her own volition to drink) or if she is under the age of consent.
"Rape" was clearly defined for 2000 years, until re-definition 50 years ago
We should revert the feminist language abuse that confuses clear terms like *consent and creates such language monsters like "invalid consent rape",
Some of the 20 types of *rape are more difficult or impossible to eradicate. Forcible rape, which involves threat of true violence. Clear, explicit, true non-*consensual rape is harder to avoid. This confounding of forcible rape with other consensual forms of rape is an offense to victims of true forcible rape
We should scrap the patronizing laws that consider women un-empowered, not responsible for their own actions. So if a woman drinks, she still would be responsible for her actions. Unless if she could prove she was in a total stupor (which still is the consequence of very irresponsible behavior).
Raped men are responsible for child support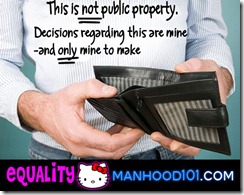 Men, even when passed out drunk and raped by a women, still have to pay child support for decades.Similarly, immature boys that are statutorily raped have to pay child support. Or men whose sperm was stolen from a condom or from a sperm bank. Or when the woman "forgot" the pill on purpose or got impregnated by someone else. The man always pays child support. 
Women are not responsible for actions under their control (drinking, consenting when drunk). Men, on the other hand, are financially liable for pregnancies that arise out of none of their own fault but out of the pure fault of the woman.
---
Of course, in the above analysis, we resorted to logic, which is a patriarchic tool of female oppression by men.
Re-definition of the word "rape"
Discussions about rape have been obfuscated by feminist re-definition of the word "rape". "Rape" is not what it used to be.  So in discussion about rape, people usually think of real forcible rape-rape in the old sense of the word "rape". But force, or active clear non-consent have long ceased to be requirements to prove re-defined "rape".
Feminist re-definition has made our language totally confusing and changed the meaning of words like *child, *consent, sex, porn (copine scale), child porn and *rape.
---
Non-consensual date rape. Non-consensual forcible rape.
Not all types of *rape are totally preventable.  We will write about non-consensual rape or non-consensual date rape in another post.