Germany: High court acquitted teacher for 22 sex acts with 14 year old student.
It voided a 2 year suspended sentence proffered by two lower courts
A a German appeal court voided of a lower court's  suspended 2 year sentence for a 32 year old male teacher. He had sex with a 14 year old student on 22 occasions. The court decision is final. The court justified the decision:
Sex with a 14 year olds is not a crime. Article 176 of the German penal code only covers sexual abuse of children under 14 years , unless it is paid (Art. 182) [6].
According to the Penal Code Art 174 [6],  sexual abuse of wards occurs only when a minor under 18y has been entrusted to the offender "for the education, training or supervision". The student was not entrusted to the accused, because he only covered for the teacher's absence and only gave very occasional classes to her. If he were her regular teacher, he would have been convicted [6].
USA: 40 years for the same crime: for female teacher's sex with 14 year old boy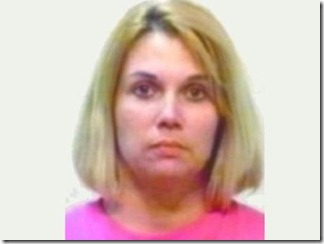 Female teacher Shannon Alicia Schmieder (39) in Coweta, Georgia received a 40 year jail sentence for sex with a 14 year old boy [2][3]. This fills some men's rights proponents with glee: finally a woman gets a taste of the bitter "age of consent"  medicine concocted by feminists and religious zealots:  the same high jail terms men routinely get sentenced to.  Making love carries the same prison term as as murder or manslaughter [4]
The randomness of adolescent sex laws
Teenage sexuality is plagued by arbitrary laws which vary a lot over time and over places [1]. So much that children need a lawyer before playing doctor [8].
Human-Stupidity never made it a secret that we don't think that the might of the state needs to interfere in such consensual adolescent affairs. We think that it is the parents' have the duty to supervise and educate their children and that parents have a right set limits for them [5].  German law is inspired by sensible sex positive realists.
Teacher still faces disciplinary action and protests
The teacher still faces disciplinary action from the school. "Der Spiegel" calls the verdict "controversial". Sensationalist yellow press Bild calls it a "scandalous verdict" [6]. Parent organizations, press organs and the German Child Protection Association vehemently protests [6].
Human-Stupidity Analysis
Libertarian sex positive people keep quiet and do not loudly voice their support. They also rarely dare to publicly and forcefully object to witch hunts about teenage sexuality, child porn. As long as reasonable, moderate people keep quiet, the loud feminists and religious right will continue on its decade-long fight, increasing the age of consent, outlawing prostitution, outlawing pornography or at least as many aspects of pornography as possible.
The protests in Germany mainly focus on the fact that the acquitted was a teacher at the girl's school. There are no major protests regarding sex liberation for 14 year olds. The readers of "Der Spiegel" have very interesting comments in the German language Spiegel blog
Disciplinary action might be justified. After all they had sex on school premises. Human-Stupidity has a libertarian attitude about penal law and thinks this is not an issue of 40 year felony prison sentence
We understand parent's concerns about their children's sexuality in school. But I still would prefer my daughter to have an affair with the teacher then with the cute street gang member with the hot motor bike, the school janitor, or maybe even the average immature fellow student.
Human-Stupidity keeps insisting that there are other ways then draconian police state punishments to take care of safety concerns of minors.  Those preoccupied with adolescent safety could legalize sex with minors after a mandatory counseling session with 1 day cool-off period, or with parental consent. That would protect minors from being mentally overpowered by experienced cunning manipulative adults.
We can disagree on the laws, we can agree to disagree on the correct age of consent. I wish you could at least agree that language should  be clear and well-defined.  Feminist language abuse should stop. Words that had a clearly defined meaning over thousands of years suddenly become fuzzy confusing multi-faceted words with no clear meaning. According to our modern feminist inspired language, the acquitted teacher is a "child rapist". The 14 year old adolescent girl is a child (which used to be under 14 or under 12) and did not consent, in spite of her having agreed, said yes, and come back 21 times. Thus the teenager was raped in spite of consent. Let us use honest language: the teacher was accused of illicit sex with an adolescent allegedly under his guardianship.
Ever since the Rind Study was condemned by unanimous votes in both the US congress and senate, it became clear that it is totally impossible to do unbiased research about teenage and child sexuality and its harmfulness or harmlessness.  Child sexuality is 100 times more taboo then female domestic violence against males, where academics has been corrupted: How feminists corrupt Domestic Violence research & warp world politics and legislation. Human-Stupidity is for unbiased research, even if the results do not fit religious or politically correct creed and dogma.
More German press reports